Transforming Potential into Long-Term Profitability
We're a boutique style management company, with decades of wide-ranging experience in the hospitality industry. While our approach to management and development embraces innovation, it's also fundamentally grounded in pragmatism and informed by data. We create products that deeply resonate with our target markets and guide each property along a path to success. We respect the time-honoured traditions of hotel management, yet we're not bound by them—we're not afraid to propose unconventional solutions to help our hotels achieve their full potential.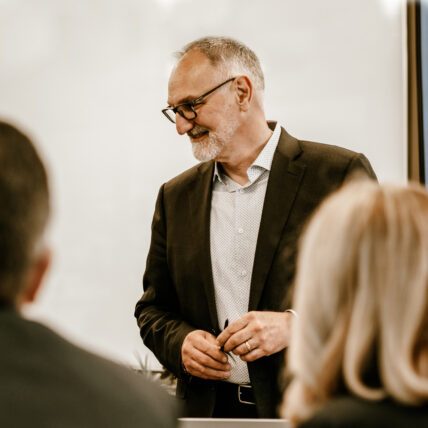 Francis Mairet, MBA
Principal
With more than 30 years of top hospitality management experience in Canadian and European markets, Francis thrives in transforming and repositioning hotel assets to outperform their competitive field. Francis' hospitality journey began at the Ritz of Paris, France, and brought him to work with brands such as Fairmont, Holiday Inn, Westin, Shangri-La, Marriott, and Hilton.
He completed an MBA at Royal Roads University, where he led, as Associate Professor, classes in the School of Tourism and Hospitality Management. Under his direction, his property was awarded Hotel of the Year for all Marriott hotels in North America in 2008, Top Operation of the Year in 2009, and Best Marketing Operations in 2016 for Hilton. He won General Manager of the year for Atlific Hotels in 2010. His passion for entrepreneurship led him to create Mairet Hotels in 2013, which currently manages properties within Western Canada.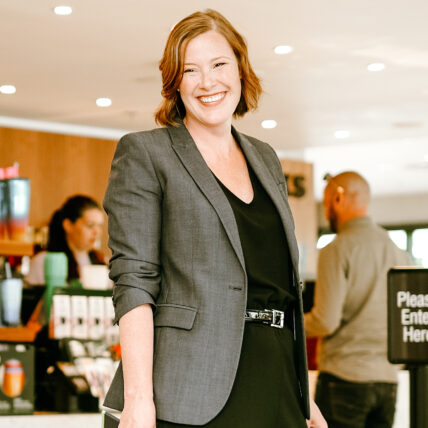 Jayme Smoley-Strand
VP Operations
With a passion for hospitality and business excellence, Jayme brings 20 years of experience in progressive senior management and executive leadership to the Mairet team. Jayme began her career in Rooms Division and quickly grew into overseeing hotel operations with luxury global brands such as Fairmont, Marriott, and Hilton. Her natural ability to mentor, coach, and motivate people results in healthy and engaged teams and bottom-line success. Jayme has experience opening new properties, rebranding existing properties, and overseeing every phase of the business curve in between.
With a laser-focused ability to drive efficiency, expertise in hotel operating systems, and proficiency in budgeting and forecasting, Jayme champions individual property management to drive overall profitability. As a mother of three active children, she spends weekends at the ball field, the arena, and even running the concession stand! She finds balance (literally and figuratively!) on her paddle board and is happiest being close to the ocean.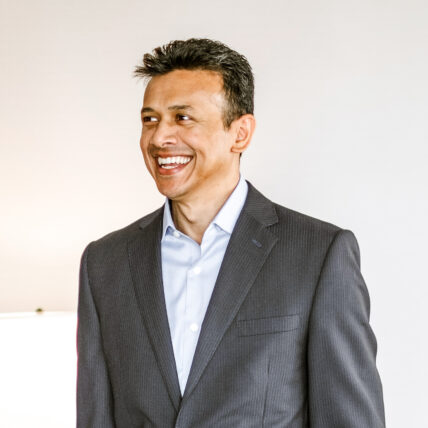 Rajiv Dwarika, CPA, CGA
Chief Financial Officer
With over 20 years' experience in the hotel industry, Rajiv joined Mairet Hotels in 2014 as Chief Financial Officer. Rajiv is a multilingual Chartered Professional Accountant and holds a Bachelor of Commerce from the University of Mumbai. He has held senior management positions in both operations and finance with Marriott, Hilton, and independent properties.
Rajiv specializes in project management, new branded hotel launches, and overseeing all accounting, reporting, tax compliance, treasury, information systems, and risk assessment. Rajiv has demonstrated expertise in identifying opportunities to streamline costs and increase productivity while delivering leadership and guidance to teams in all areas of the operation. When not in the office, Rajiv enjoys time with family, high-intensity workouts, and socializing with friends.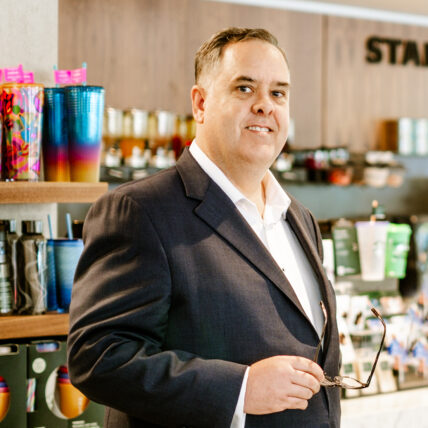 Andrew Glass
VP Sales & Marketing
With over 30 years of hospitality management experience, Andrew specializes in identifying each property's unique personality and deploying sales and marketing strategies with proven results that outperform the competition. He began his hotel career with Delta Hotels in Vancouver and honed his sales management skills over 20 years with Hilton Hotels in the US and Canadian markets.
A skilled leader who excels in coaching top sales performance from his team, Andrew was awarded Hilton North American Business Unit Leader of the Year in 2014 and won the Hilton Circle of Excellence award for achieving the top 1% in sales performance company-wide. Joining Mairet Hotels in 2022, Andrew is instrumental in helping his sales team deliver exceptional experiences to their clients and build long-term relationships. In his spare time, Andrew enjoys spending time with his wife, Mia, and daughter, Emma, golfing, cheering on the Vancouver Canucks, and experiencing new cultures, cuisine, and fishing through travel.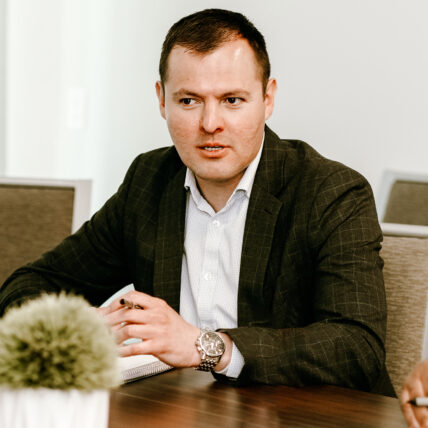 Carlos Abril
Director People Resources
With more than 20 years experience in managerial and administrative positions, Carlos has skillfully led teams to achieve operational goals within the aviation and hospitality industries. He served for 12 years as a Colombian Air Force officer, where he became a fighter pilot while completing his BBA in Business Management. He then transitioned to commercial aviation, where he progressed to the role of a pilot manager of a major airline.
After completing his post-degree studies in Human Resources Management and Leadership in Canada and earning certifications in leadership, negotiation, and influence from institutions such as Harvard and MIT, he worked with Fairmont in the Talent and Culture department. Now with Mairet Hotels, he continues to find rewards in connecting team members' dreams and strengths with organizational goals. When he's not working, Carlos loves flying, swimming, playing volleyball, and making great memories with his family.
Awards
2022 Hilton New Developer of the Year for Canada