Case Study
MY STAY. MY CAR.™
"With so many travelers arriving to Victoria's Inner Harbour on foot via float plane or ferry, we're thrilled our hotel is able to offer them this easy, cost effective and green way to explore our city," said Francis Mairet, principal, Mairet Hotels.
MY STAY. MY CAR.™ is a hotel car share program created and trademarked by Mairet Hotels.  This program is powered by share economy pioneer TURO and allows guests to rent an energy efficient car with their room for a minimal cost and complimentary parking.  This program was launched in October 2017 at the DoubleTree by Hilton Hotel & Suites Victoria for the ultimate convenient and affordable way to explore the city.
How it works: Within 24 hours of arrival, guests can easily book direct through the hotel's website or by calling reservations and asking for the MY STAY. MY CAR.™ package. When the guest arrives, they complete a one-page rental agreement, check-in, and are provided with two keys for their stay: their room and their car. The program is powered by share economy pioneer, Turo.
Why? As many of Victoria's attractions are outside of the downtown core, having a car allows travelers to easily access popular locations such as Victoria's Butchart Gardens or Willows Beach. The DoubleTree by Hilton Hotel & Suites Victoria was the first hotel to offer a car share service via the Turo platform.
PR: The MY STAY. MY CAR.™ car share program originated with a fleet of 4 cars – a blend of electric and hybrid vehicles. This initiative was widely written about in publications such as the Hilton Newsroom, Bloomberg and environmental news sources such as Green Lodging News to name a few. The program continues to generate interest from guests, hoteliers and energy efficient car enthusiasts. Currently, the hotel is operating with the 2020 Toyota Prius model exclusively.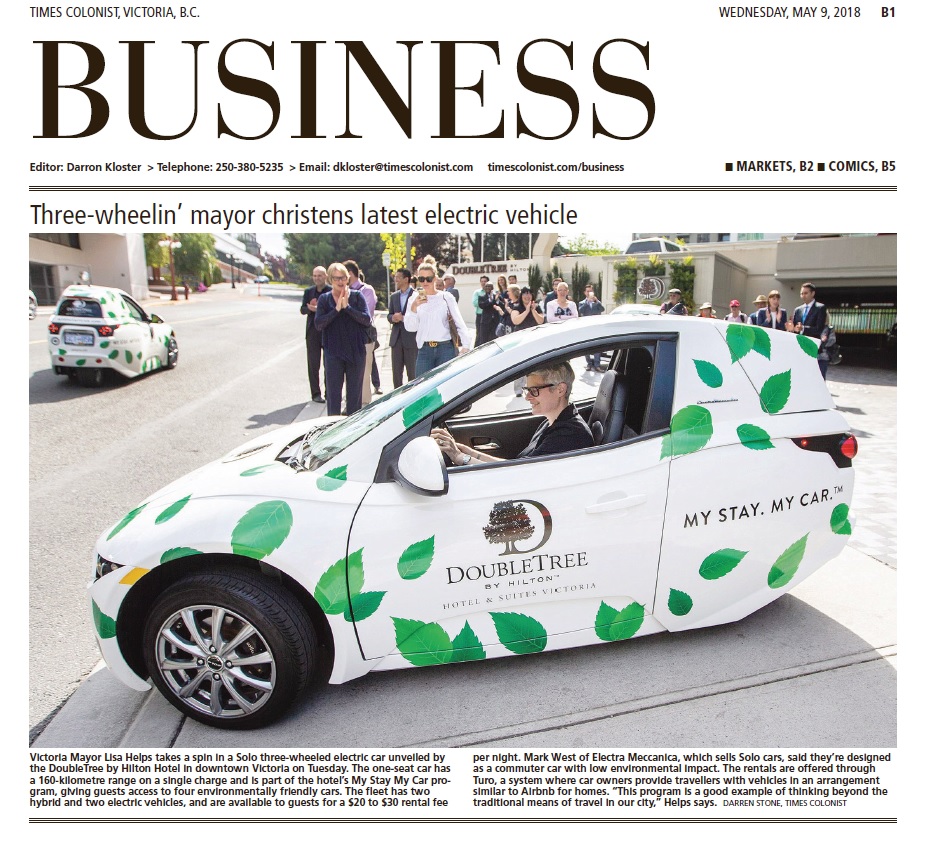 More Info: www.mystaymycar.com
About Turo: Turo is a car sharing marketplace where local car owners provide travelers with the perfect vehicle for their next adventure. Travelers from around the world choose from a unique selection of cars and car owners earn extra money while helping fuel their adventures. A pioneer of the sharing economy and travel industry, Turo is a safe, supportive community where the car you rent is part of a story, not a fleet. Whether it's an F-150 truck to help out on moving day, a Tesla for a luxurious weekend away, or a classic Mercedes-Benz for a picture-perfect road trip, travelers rent the car and own the adventure. Discover Turo at Turo.com.